Liam Kennedy has been speaking on a recent edition of NUFC Matters about all things relating to Newcastle United.
One of the topics which he spent a little bit of time on was Federico Fernandez and the struggles that he has had with the current pandemic.
Fernandez revealed that he was one of the Toon players to have suffered from the virus, and it seems as if it has impacted him quite badly.
Other than putting his current absence down to injury, Kennedy said: "He's had some real struggles, to be honest, since he's come back from [the virus], he's been weakened by the struggles that he had there.
"I know it is something that saps players. I've heard managers talk about it, heard coaches and sources talk about it as well, the fact that it makes injury more likely.
"I think Fernandez really struggled; he came back, and he's never really been the same since then; he had a little period and has dropped back out because he picked up muscle injuries."
Do you think Fernandez will feature before the end of the season?
Yes, we need him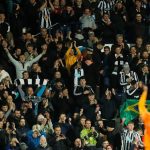 No, he won't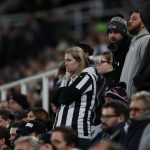 TIF Thoughts on Fernandez…
The 32-year-old Argentinian has not played for Newcastle since the 1-0 defeat against Sheffield United, though he has been on the bench on three occasions.
However, it is clear that he has suffered from the virus, and Newcastle have probably missed his influence in the side as the Toon have only won three of the games that he has missed this season.
We hope that he can recover and play some part in the final eight games for Newcastle.
Fernandez's contract with the Toon also expires at the end of the season, so his time on Tyneside might be coming to a close, and it would be a shame if he didn't play any part in the remainder of the season and his final match was that dreadful Sheffield United game.
In other news: 'From good sources' – Liam Kennedy issues positive arbitration claim at Newcastle