Football finance expert Kieran Maguire has been speaking on the latest edition of The Price of Football podcast about all the financial news from the world of football.
One of the topics that he spent a bit of time on was the Newcastle United Supporters Trust's plan to buy a small stake in the club should Mike Ashley finally sell up.
The Trust plan to have a more active role in the Toon's future, and they see this as the way to do that, and Maguire offered his thoughts on the plans.
He said: "They are trying to raise money through sort of crowdfunding to buy, even if it's just 1-2% of the club, in order to have more of a say. The trouble is, it's going to cost them broadly £3m per 1%, so a lot of money to raise.
"My concern – who's going to sell to them? Because I can't see Mike Ashley doing it.
"So, therefore, it will come down to what will the prospective new owners do? I think from a public relations point of view, they'd be on an absolute winner.
"So we wait to see on that. I think they have been in touch with the Club 1872 at Rangers, who are trying to buy 25% of Rangers, and you wish them well, because I've had a conversation with somebody from Newcastle United, and they are very organised, they're very devoted to what they're going to try to achieve."
Do you back this idea from the NUST?
Yes, it is a brilliant idea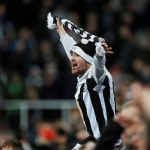 No, seems a waste of money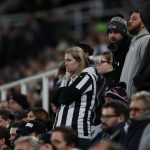 TIF Thoughts on the NUST's plan…
The plan only launched last Thursday, and they have already raised a fair amount of money, and we hope that they continue to raise more money as time goes on.
The group might be able to buy a stake in the club sooner rather than later if this takeover by PCP Capital Partners, PIF and the Reuben brothers goes through as that will signal the end of Ashley's time on Tyneside.
It is interesting to hear that they have been in contact with the Club 1872 group, and they clearly know exactly what they want to achieve and how they are going to achieve it, which can only be a good thing.
In other news: 'I'm speechless', 'Our own manager is trolling us' – Many Newcastle fans fume as quotes emerge