A lot of Newcastle United fans have flocked to a post from Steve Wraith in which he praises Steve Bruce for playing Matt Ritchie and Sean Longstaff.
Ritchie had a bust-up on the training ground with Bruce after the Toon's 1-1 draw with Wolverhampton Wanderers.
Longstaff had not featured for Newcastle since the 1-0 defeat to Sheffield United until he started against Tottenham Hotspur.
Since Ritchie and Longstaff have returned to the starting XI, the Toon have taken four points from six, and both have played well.
Ritchie received a 7/10 and a 8/10 rating for his displays from The Chronicle and Longstaff received an 8/10 rating in both games from the same outlet.
However, these Toon fans disagree with Wraith.
"I'm not praising a manager for doing things that should be done – I watched fan channels say he deserves credit for bringing ASM on. Shall we praise Pep for playing De Bryune as well, wow amazing management, inspired."
"It has… but it also shows how stubborn, wrong and completely inflexible he has been prior to these games. This is the perfect definition of having to dig yourself out of a mess of your own making – which is why any credit needs to be limited"
"He had no choice. He either did it or we get relegated."
Do you think Wraith is right?
No, Bruce deserves no credit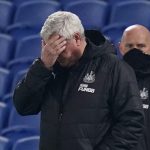 Yes, he deserves praise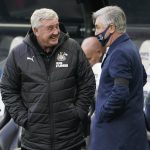 This post continued to draw in Newcastle fans who had their say.
"Man enough? Every press conference he has a winge about his feelings. We wouldn't be in this mess if his ego hadn't caused a fall out with several players in the first place. ASM bailed him out at the weekend as his starting lineup was a shambles!"
"Helped on the pitch? We were still awful yesterday, except for the 10-15 minutes ASM came on, got the 2 goals and then sat back again"
"Bruce deserves absolutely nothing from any nufc fan, the bloke is utterly delusional and is only pandering to people now as the fear of fans in the ground looms! he's a narcissistic sociopath!"
Newcastle now have a six-point gap to the relegation zone and head into their final seven games of the season, edging closer to safety for another year.
However, their fixtures are tough, so it could all go down to the final day when they face Fulham.
In other news: 'Lucky escape', 'We rejoice in this news' – Many Newcastle fans flock to club announcement