A lot of Newcastle United fans have flocked to a post from Keith Downie in which he has relayed comments made by Steve Bruce ahead of the Toon's clash with Arsenal in the Premier League.
Bruce was asked about the social media blackout from various sporting bodies that is taking place over the weekend in protest of online abuse.
The Toon's manager claimed that he looked at the abuse he has received and thought, "wow", before claiming that social media helped him get his dog back after it "ran away from a firework display."
However, these Toon fans are annoyed with Bruce's comments about the abuse because they think he is trying to play the victim.
"That's how thick the bloke is. Who in their right mind thinks it's a good idea to take the family pet along to a fireworks display?"
"Awww poor Steve, always worse off. Keyboard warriors we all are."
"Anyone else find it REALLY weird that Alex Bruce shows him it and constantly tells him how much "abuse" he's getting. There's just a weird complex to this and I can't put my finger on it. If he's not on there and made that choice why is his son showing him these things? Strange"
Have these comments annoyed you?
Yes, Bruce is trying to make it all about him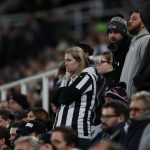 No, he is just having some fun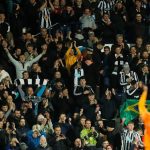 The personal attacks on Bruce are certainly uncalled for and, in our opinion, should be classed as abuse; however, after leading his side to just two wins in 21 games, we think that Toon fans had the right to criticise their manager.
This post continued to draw in Newcastle fans who had their say.
"He gets more criticism than abuse, but he also attracts it by calling out the fans,"
"He gets the abuse because he doesn't do the right thing and walk away. He's a puppet for Ashley we're not stupid Keith"
"what a baffling, baffling man"
"Here we go again…….those nasty Newcastle fans (as a whole) dragging our excellent fanbase through the mud!"
It is good to see that Bruce supports the blackout, but it is clear that these comments have annoyed these Toon fans.
In other news: 'Would now not rule out him returning' – Ryder drops big NUFC claim on former flop turned star