Many Newcastle United fans have been reacting to comments made by Steve Bruce about the impact that they can have.
St. James' Park is one of the few grounds this season that hasn't been able to host any fans at any point this season, even during the brief spell when some clubs around the country were afforded the privilege back in December.
And Bruce thinks that if fans were allowed back in the stadium that it would give the club a huge boost as they continue their fight to stay in the division. "We're in a scrap, we're in a fight – let's get ready for it. Certainly, the supporters would play their part in it – I'm absolutely convinced they would – to try and drag us over the line in certain situations."
However, that wasn't the tone that seemed to strike the fans when they had his comments relayed to them on social media by local newspaper The Chronicle.
They agreed that getting fans into the ground would make a difference, but they wouldn't be focusing on what was happening on the pitch if they were given the chance, they'd rather use their time to make their feelings known towards Bruce and the job he has been doing:
"He would receive abuse on a scale never seen at SJP before"
"Hahaha yeah it would make a huge difference, you wouldn't be in a job, Steve!!"
"He's lost his mind."
"Delusional"
"They would alright, he'd be out the door"
"This shows how out of touch he is OR he knows it would bring the sack and a payout!!"
Will Steve Bruce last the season?
No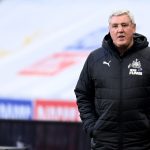 Yes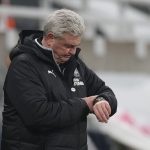 If you thought there was animosity before, then you can only imagine what fans would do if they had the chance to do things face to face.
In other news: 'If they really cared', 'Big talk' – Lots of NUFC fans fume as comments from £35k-p/w ace emerge