A lot of Newcastle United fans have flocked to a post from Nick De Marco, which followed on from the collapse of the European Super League.
De Marco, who is representing the Toon in their case against the Premier League, claimed that the ESL "must win the prize for the shortest ever European football competition" and that it was a "good example of how not to play a hand".
This drew the attention of these Toon fans, who now think that the takeover can happen as a result of the ESL's collapse.
It appears some believe the betrayal of the bigger clubs will lead to the Premier League looking more kindly on proposals of a Newcastle takeover.
"We need to get at the @premierleague now more than ever to expose the handling of our great club during the takeover talks, the truth will come out I'm sure ask if they want to hang their dirty washing on the line for all to see"
"It's the same big 6 that don't want the #NUFCTakeover to go ahead. Show them what you can Nick and you'll never need to buy a drink ever again."
"If people don't know they do now it was the same 6 club that backed the PL into a corner not to pass the takeover. Surely the PL will come out kicking and do the right for Newcastle fans and past the takeover now"
Do you think this is good for the takeover?
Yes, the PL will want this to happen now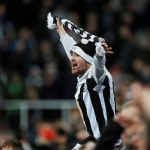 No, this will be bad for the takeover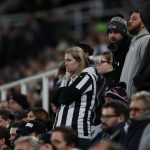 The Premier League strongly rejected the plans for the European Super League, and by Wednesday morning, every English club involved had withdrawn, and it will be interesting to see what happens now.
This post continued to draw in many Newcastle fans who had their say.
"Surely all good news for #NUFCtakeover nick as this just proves how 2 faced and corrupt this league's higher powers can be I hope you can get this over the line for NUFC"
"Get the takeover done. Means so much to every Newcastle supporter"
"Hopefully you have been licking your lips with all this Nick"
It is unclear if this will help or hinder the Toon's proposed takeover by PCP Capital Partners, PIF and the Reuben brothers, but it is clear that these Toon fans think it will help De Marco.
In other news: 'Paints it in a worse light' – Journalist drops claim on PL and the NUFC takeover