A lot of Newcastle United fans have flocked to a post from Nick De Marco in which he talks about some bread that he made.
De Marco has been tweeting consistent hints about the proposed takeover, which can be seen by looking through his timeline, and this is the latest one in a long line of seemingly cryptic messages.
In this latest one, he claimed that "good things come to those that wait," which sent these Toon fans wild.
"If this isn't takeover related then I don't know what is. Excited"
"All of the ToonArmy are waiting with cans at the ready Nick anytime soon would be great"
"Oh you tease Nick"
Do you think this means anything?
Yes, he is hinting at good news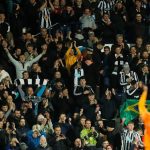 No, he is just having a laugh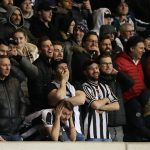 Mike Ashley hired De Marco in September 2020 to force through the proposed takeover by PCP Capital Partners, PIF, and the Reuben brothers.
There was a claim over the weekend that the legal case that De Marco is working on is going to be successful for Newcastle (Arab News via The Chronicle), and that will allow the consortium to bid again.
Considering the bid was accepted by Ashley over a year ago, you could argue that Toon fans have been waiting long enough, and this tweet from De Marco could suggest that they will get their takeover.
Certainly, that is what these Toon fans think.
"If that's not a hint then I don't know what is"
"This could be the best one yet"
"NICK LADDDDDDDD"
"Very cryptic!"
"Absolute filth"
This is an intriguing post from De Marco, and it has clearly gone down well with these Newcastle fans who are buzzing.
In other news: 'Wow', 'Disgrace' – Many Newcastle fans fume over Luke Edwards' post