A lot of Newcastle United fans have flocked to a post from NUFC 360, which has relayed news from The Chronicle regarding the proposed takeover of the club.
They have revealed via documents sent to them by the DCMS that the government believed that the Toon's proposed takeover by PCP Capital Partners, PIF, and the Reuben brothers was imminent in June last year.
Craig Hope has backed up this story and claimed that this was the time he was told that it was close, only for nothing to happen, and then in July, the bid was withdrawn.
This news has annoyed these Newcastle fans who are fuming.
"So what changed at the last minute…"
"Then it all changed last minute. Not suspicious at all."
"Blatant corruption"
Do you think this is good for the arbitration case?
Yes, it is more ammunition for the club's legal team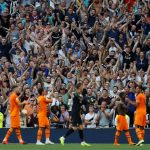 No, it means nothing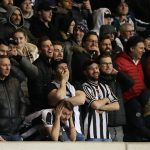 This is a great find by The Chronicle, and it proves that the takeover was very close to happening and that the government were preparing a meeting to discuss it.
This post continued to draw in angry Toon fans.
"Stinks of corruption this"
"So by the looks of it the consortium of PIF PCP and the Ruben's had the backing of the British government only for the premier league to put a spoke on the wheels. Have I read this right"
"So what changed? What were they trying to hide? Isn't suspicious at all… Definitely stinks. Hopefully arbitration holds this accountable."
"The PL are screwed here like!"
It is no wonder that so many Toon fans are angry at this latest find, and it will be interesting to see if it is used in the club's ongoing arbitration case over the takeover.
In other news: 'From sources' – Liam Kennedy drops NUFC takeover claim amid 'positive' Ghodoussi actions