A lot of Newcastle United fans have flocked to a post from Luke Edwards, which was in response to Jamie Reuben's tweet about Chelsea pulling out of the European Super League.
Reuben, who was set to become a board member in the proposed takeover of the Toon by a Saudi-backed consortium, claimed that "common sense" had prevailed.
This led Edwards to reply, and he wondered if the whole ESL debacle would have "softened" the Premier League's stance on the "you know what" – which drew the attention of these Toon fans, who like the sound of what Edwards is hinting at.
"So you're saying it's on?!?!"
"LUUUKKKEEEEEEEEEEE!!!"
"Dear me Luke. You know how to cause an uproar"
Do you think Edwards will be right?
Yes, I hope so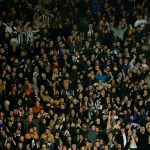 No, he is just teasing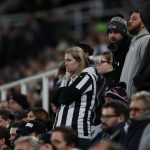 Other Newcastle fans think that this could go the other way and make the takeover less likely to happen.
"I'd say it'll go the other way. Masters could now have more influence over the other 13 as he is the man that fought off the ESL. The 6 still don't want it and foreign rich owners could be looked at with even more suspicion."
"I'd say it's even less likely now. The treacherous 6 will switch their focus back to protecting themselves in the PL. Rumours FSG want to sell Liverpool. Wouldn't be surprised if the Saudi's bid and it gets waved through by Masters."
"The sale of the club will not be approved. Masters is still the "big sixes" puppet. Don't look for any sanctions or penalties by the PL either."
It will be interesting to see what impact the European Super League has on the proposed takeover, but for now, it appears nothing has changed, and the club are still legally challenging the Premier League over the collapsed deal.
In other news: 'Only one thing that matters' – Liam Kennedy drops bold Newcastle takeover claim