A lot of Newcastle United fans have flocked to a post from Luke Edwards, which contains details on how the Premier League feel about their ongoing arbitration case against the Toon over the proposed takeover.
In his post, Edwards claims that the Premier League are "extremely confident" they will win the case as they believe their arguments are "watertight".
Edwards claimed that he is not confident of a positive outcome for the club, labelling the arbitration process as a "hit and hope" by Mike Ashley.
This has drawn the attention of these Newcastle fans who are fuming.
"Let's be honest you've been confident in anything that opposes positivity for #nufc fans. Watching the pain and frustration you put on our fanbase for your own personal enjoyment is sickening considering the mental health epidemic that's been around this last year or so!"
"Just as well QC Nick DeMarco has a different take on the situation…oh that view was made public prior to NUFC engaging his service"
"Mate…pretty much all your tweets are hit and hope. You pretend you know or have this infinite wisdom and instinct on the takeover but you're as clueless as everyone else. One minute you're saying the takeover will happen, the next not. Then either way you'll say yep, I told you so"
Do you think the Premier League will win the case?
Yes, unfortunately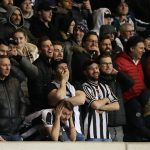 No, we will win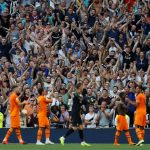 The proposed takeover of the Toon by PCP Capital Partners, PIF and the Reuben brothers was withdrawn in July, but in November, it was revealed that the club are in an ongoing legal battle over the takeover.
However, since then, not much has happened, and this latest claim seems to suggest that the Premier League are confident they will win.
This post continued to draw in Toon fans who had their say.
"You want them to win as well man luke. You love to see us Newcastle fans suffering. You get a weird kick out of it"
"How can we lose after the debacle of the PL and the 'big6' it's corruption all over. This is a disgrace and change is needed"
"Wow some top-class investigative journalism there Luke. Both parties confident. What's your next revelation?"
It will be interesting to see what happens with the arbitration case, but this tweet from Edwards has annoyed these Newcastle fans.
In other news: 'It's all set' – Liam Kennedy issues huge Newcastle managerial claim