A lot of Newcastle United fans have flocked to a post from Luke Edwards in which he discusses the latest news on the proposed takeover of the Toon.
Daily Mail journalist Craig Hope has revealed that Saudi Crown Prince Mohammed bin Salman made direct contact with Boris Johnson to try and force through the proposed takeover of the Toon by PCP Capital Partners, PIF and the Reuben brothers.
Edwards now feels that the claims have ruined the club's arbitration case against the Premier League as the club's legal team tries to establish that PIF and the Saudi state are separate.
This post has drawn the attention of these Toon fans, who are fuming.
"If the Daily Fail can produce any evidence of that communication between MBS and BoJo then I will believe it. It's ludicrous to even suggest that MBS would cease to trade billions of pounds with the UK over a £350 million pound deal to by a football club. Poor journalism imo."
"It's always a negative for Luke, to suit his own agenda and arguments. Desperate to prove he was right all along. It may end up being that he was but we will have to wait and find out in the courts."
"Where was your tweet about the Premier League emails? Come on Luke, let's have some impartial journalism. This is lazy from you and a bad example for the industry. If you are impartial you would surely have put your side on the emails which are a lot worse!"
Do you think this is bad for the takeover?
Yes, it doesn't look good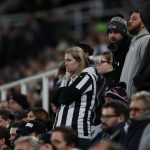 No, it is nothing to worry about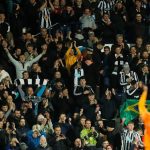 The deal for this consortium to buy the Toon collapsed last year when the Premier League offered independent arbitration after they couldn't distinguish between PIF and the Saudi state.
This latest claim doesn't look good for those arguing that PIF and the Saudi state are independent if the country's Crown Prince tried to intervene directly.
This post continued to draw in Newcastle fans who slated Edwards.
"While this seems 100% correct, isn't part of the NUFC argument around the application of the O&D test? Briefing government doesn't fit with a confidential process. The "grand old duke" comment is bizarre."
"It's amazing how out of depth you are with this story. Chronicle get info. Mail get exclusives. You just give opinions…"
"The kraken awakes"
Given this latest claim, we have to say that Edwards is probably right to have his concerns, but we will have to see what happens with the club's arbitration case, which apparently hasn't started yet.
In other news: 'That is a distinct possibility' – Liam Kennedy issues worrying Saint-Maximin claim at Newcastle