Newcastle United fans have been reacting to a video that the club put out regarding the proposed European Super League.
News emerged over the weekend about plans for the 'big six' of English football to break away and join the likes of Real Madrid, Barcelona, Juventus and others into their own competition, which could end up leaving teams like Newcastle unable to enjoy some of those memorable European nights against some of Europe's elite.
The plans were in disarray as of Tuesday evening, though earlier that day, the club revealed their own take on the proposals.
Whilst some clubs have come out with statements, Newcastle United, at least for the time being, have taken a markedly different approach when it comes to their views on the matter. The club's social media team decided to post a video on their TikTok page showing Matt Ritchie kicking the corner flag at St James' Park, edited to make it look like the club were kicking the ESL instead.
The video was then posted on their Twitter feed and there were plenty of fans who were more than happy to see the club's stance on the matter, as well as the manner in which they got their message across:
"Other clubs releasing official statements etc, there's the toon comedy club hoying out a tik tok"
"Good to see the world's most cyncial club making a stand against the absolute corruption of the sport. Makes you proud."
"Mass respect admin"
"That's our club doing us proud"
Are you a fan of the proposed Super League?
Yes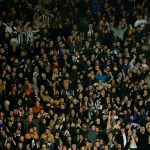 No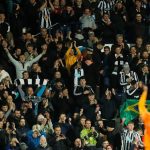 To be fair, the video does the trick of sending out what the club's view is, and in a more time-efficient manner as well.
Given the potentially drastic changes it could lead to for the Premier League and the reaction from fans of multiple clubs, it seems these Newcastle fans are firmly on the side of the majority and indeed their own team in damning the proposals, which lost the support of the English clubs involved by the end of the night.
In other news: 'This means Bruce', 'Excitement over' – Many NUFC fans fume at George Caulkin's takeover update