A lot of Newcastle United fans have flocked to a post from Luke Edwards, which contains a tweet from the Saudi Arabian Public Investment Fund.
In their post, PIF claims under the "leadership of HRH Crown Prince Mohammed Bin Salman", they have come together to meet the "ambitious goals" of Saudi Arabia's 2030 vision.
Edwards believes that this is a problem because Newcastle United are currently trying to prove that the Saudi state and PIF are separate in an arbitration case that, if successful, will allow the Toon's proposed takeover to go ahead.
However, the Daily Telegraph reporter claimed that "they aren't even pretending anymore".
This has drawn the attention of these Toon fans, who are fuming.
"Another negative approach. You're not a credit to your profession as your clearly biased and refuse to comment or run stories when it did-credits the PL"
"Grrrrrrrrrrrrr stop it Luke"
"For crying out loud, Luke, he's the head of PIF. Btw, WHERE IS HENRY??"
Do you think this is bad for the takeover?
No, it means nothing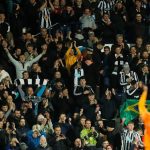 Yes, it can't help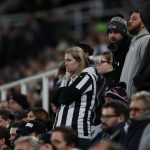 This seems like a needless dig really because the Crown Prince is listed on PIF's website as the chairman; however, the consortium provided evidence to the Premier League that PIF was separate from the Saudi state, but the league did not share this view.
This post continued to draw in Toon fans who had their say.
"Really not a fan of your style of journalism. I respect that you feel like you need to voice your negative opinion about the takeover pretty regularly, but it's just draining to read. It doesn't even hold in my mind when I read it anymore. Like we need any more negativity right now"
"Honestly Luke before you became obsessed with all this, & you are mind mate absolutely obsessed, whether it's buzz u get from setting fans off or what I don't know but you need to take yourself off for a break. Brucey will be fine don't worry about him pretty sure he ain't skint"
"You really don't understand, do you Luke"
This latest tweet from PIF doesn't really indicate anything that we don't already know, so we can see why these Toon fans are angry, and we will have to see what the outcome of the arbitration case is before deciding if Edwards was right or not.
In other news: 'Might be rekindled' – Liam Kennedy claims Newcastle transfer deal could happen on one condition