A lot of Newcastle United fans have flocked to a post from Luke Edwards after a law lecturer looked at the Premier League's Owners' and Directors' test to assess how likely it is that the Toon's proposed takeover would go through.
@TheZachet claimed that under the test, the bid from PCP Capital Partners, PIF and the Reuben brothers probably could have failed rule F1.1.1 because of the issue over separation between PIF and the Saudi state.
This led the Daily Telegraph reporter to comment, and he claimed that Newcastle fans should be "very doubtful" about the takeover going through and that the PL have "heavy artillery in defence" and "Ashley has a pistol".
This has drawn the attention of these Toon fans who are fuming.
"It's just a Desperate attempt to stay relevant pal"
"Luke, you are fastly becoming a clickbait merchant, preying on the emotions of Newcastle fans- using second rate sources. Why don't you do some proper journalism?"
"They provided documentation & it wasn't false."
Do you think Ashley has a chance of winning the case?
Yes, he wouldn't have started it if not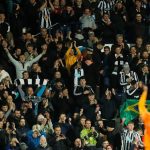 No, he is just doing it to waste time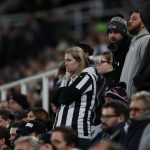 This post continued to draw in angry Newcastle fans who slated Edwards.
"Give it a rest you absolute doom merchant."
"Legal expertise? His opening statement about the Saudis refusing to send the requested info is nonsense. It's way back in the ether, now, but they sent documents regarding the separation of PIF and state TWICE IIRC. His legal argument is based on an incorrect assumption"
"Just go sit in a corner will ya"
Mike Ashley has hired the "Lionel Messi of Sports Law" in Nick De Marco, so we certainly think he has the right people supporting his case.
However, all of this is just speculation, and we won't know anything until the arbitration case is finished.
In other news: Lee Ryder drops potentially worrying Saint-Maximin claim at Newcastle United