Many Newcastle United fans have flocked to the latest tweet from Steve Wraith that recently emerged on social media.
Wraith tweeted that whenever Newcastle's takeover goes through in the future, many people will run for cover because the truth will come out then about multiple things. He believes that in that case, fans and organisations will have a lot of explaining to do and he's only given out information in an unbiased manner.
Wraith's tweet drew the attention of many Newcastle United fans, who made their views clear about it.
What did Newcastle fans make of Wraith's tweet?
"The threatened breakaway European league in my opinion will make our takeover more likely as the power the P L would get in support from PIF would be immense and they could add huge sponsorship deals."
Credit: @kevin_sayers
Can the NUFC takeover go through in case the ESL is successful?
Yes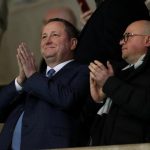 No