Many Newcastle United fans have flocked to the latest tweet from journalist Keith Downie.
Sky Sports journalist Downie recently issued an update involving the Newcastle United ownership, saying that the club's Supporters Trust has now launched a bid to buy a stake in the Magpies whenever the club gets sold by Mike Ashley.
The journalist's tweet also stated that the Supporters Trust has also urged fans to pledge small amounts of money to buy a part of the club.
Do you think this plan can work?
Yes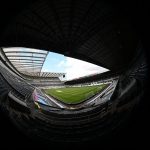 No
Downie's tweet drew the attention of many Newcastle fans, who made their views clear about the ownership news.
What did Newcastle fans make of Downie's tweet?
"A non-starter as it holds no weight with any new consortium. If PIF or any other company don't want it, they'll be forced to sell. Who then gets the money/profit that fans put in."
Credit: @1B9I8X5
"But it isn't though. You're pledging to buy a stake in the trust not the club."
Credit: @yoshiyella
Chronicle Live has also published an article regarding this situation, carrying more details about how the pledge for the club will work.
The Supporters Trust is looking to raise a minimum of £3million and the purpose of the fund is not to buy the club from Ashley, but to prove their commitment to the potential new owners in the future. The pledge has been named The 1892 Pledge and it has been three years in the making.
"They want us to pay to put them on the board? Doesn't sound like a winner to me. We get literally nothing in return."
Credit: @Tonytodd1977
"Even if 50,000 donated $100 that's only 5mill I just don't see it happening."
Credit: @Clarky871