In an exclusive interview with This Is Futbol, Rob Lee, who is a Newcastle United Hall of Famer, has claimed that nobody really knows what is going on with the takeover involving Amanda Staveley and PIF.
Fresh details regarding the proposed takeover of Newcastle have come out this month with regards to the government and more specifically, Boris Johnson, who was asked to intervene with the proposed deal in the hope of getting the Premier League to pass it through their tests.
Will Newcastle have new owners next season?
Yes!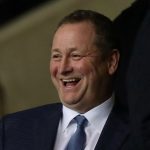 No!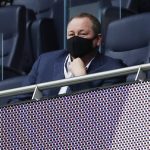 This was then followed up by Peter Kenyon, who believes that the collapse of the European Super League makes it more likely that the Newcastle takeover could happen.
It has now been over a year since Mike Ashley accepted PCP Capital Partners' bid for the club which totalled around £350 million, only for the Premier League to block the deal after they weren't happy with who would be running the club.
Speaking on how nobody knows what is really going on with the takeover and why fans are just fed up about it all now following Kenyon's views, Lee told This Is Futbol:
"Honestly, like most other Newcastle fans, it's just got to that stage now where everyone is just fed up because nobody knows what's actually true.
"Nothing comes from the horse's mouth, which is Mike Ashley, and nothing comes from the people that are buying it. So we're all just speculating and all this stuff from friends of friends and 'I've heard this', it doesn't help anybody."
Mike Ashley lobbied a legal challenge with the Premier League with both parties set to go through an arbitration case to find out if the league were being fair to the potential new owners.
Newcastle United moved a step closer to Premier League survival following their 1-1 draw with Liverpool on Saturday, which surely boosts the chances of PIF sticking around to get a deal over the line.