In an exclusive interview with This Is Futbol, Steve Howey, who made 150 appearances for Newcastle United, has claimed that Mike Ashley just wants to sell the club to whoever will give him the most money.
Reports emerged last week linking James Pallotta, the former Roma owner with a move to buy Newcastle United, however Ashley is still committed to selling the club to the one-party that have proved they have the financial backing, PCP Capital Partners, backed by PIF.
Will Newcastle have new owners next season?
Yes!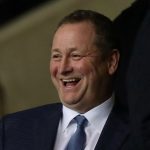 No!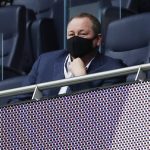 Ashely launched a legal battle on the Premier League after they blocked the potential takeover of the club, claiming that the new potential owners were not treated the same as other people coming into the league.
Speaking on why Ashley just wants the most amount of money and how Amanda Staveley was perfect for Newcastle, Howey told This Is Futbol:
"I think as far as Mike Ashley's concerned, whoever puts the money up first can have the club because it seems as though he wants to sell it.
"Everybody wants Amanda Staveley and her party to come in because their plans appeared unreal when you looked at them, and what the possibilities were."
Staveley and her well-backed consortium appeared to be all set to become the owners of Newcastle United having seen their bid accepted for the club, however, the Premier League were not happy with the links between PIF and Saudi Arabia.
Both Ashley's and the Premier League's lawyers are currently in arbitration to settle their dispute, something the potential new owners refused last summer,