Former Newcastle United star Keith Gillespie has told This is Futbol that he doubts if Mike Ashley actually wants to sell the club, insisting that he enjoys winding the club's supporters up.
There have been multiple failed takeovers, with the most recent involving Amanda Staveley and the Public Investment Fund of Saudi Arabia.
That takeover is still going through the courts, but The Guardian reported at the time that the bid failed because the consortium were set to fail the fit and proper ownership test that every prospective club buyer has to pass.
Do you think the failed takeover has had any impact on Newcastle's season?
Yes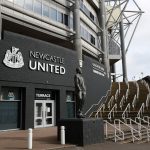 No
Newcastle are subsequently in limbo and they continue to be owned by Ashley, who remains a genuine hate figure in the city.
The club are currently 17th and are aware that they are in danger of relegation to the Championship.
Gillespie represented the club between 1995 and 1998 and he claims that part of him believes Ashley is the common denominator in these bids continually failing.
Staveley had previously made a bid to buy the club without the backing of the Saudi consortium but was rejected.
Speaking exclusively to TIF, he said: "There's been so much talk of takeovers over the years and none of them materialised and Mike Ashley's obviously been involved in every one of them.
"Is he the common denominator? Does he really wants to sell a club?
"There's part of me, at times, that thinks he just enjoys winding Newcastle fans up because he knows they're not his biggest fan so maybe having no ambition, finishing 17th, he's having a laugh at them.
"I just hope that somebody can come in and they can get something over the line."