Football finance expert Kieran Maguire has been speaking on the latest edition of The Price of Football podcast about all of the financial news in the world of football.
One of the topics that he spent some time on was the proposed takeover of Newcastle United by PCP Capital Partners, PIF, and the Reuben brothers.
This takeover, which was initially withdrawn in July 2020, is currently going through a legal process to determine if the consortium can bid again.
The main issue with the whole takeover, from the Premier League's point of view, has been that they can't separate PIF from the Saudi state, and Maguire also believes that this is the main issue.
He said: (57:08) "Mike Ashley already does own a company that owns Newcastle United, what the Premier League will do and the legal term is lifting the veil.
(57:34) "What you do is you say well, 'who is the ultimate beneficiary, who is the ultimate owner?' So Newcastle, as a football club, they are owned by Newcastle United Limited, and then we go through a series of companies, but ultimately we are looking at a company called MASH Holdings Limited, which stands for Mike Ashley's Special Holdings.
"He owns hundreds and hundreds of companies, including the likes of Evan Cycles and the Fraser Group and Sports Direct.
"What either the Premier League or the EFL would do is that they would try to determine who is the ultimate person making decisions.
"This appears to be the crux of the matter in relation to the Saudi Arabian PIF bid to acquire Newcastle is that the Premier League said 'we can't quite work out who is in charge of the PIF and until you can give us a person who is ultimately responsible, we are not in a position to approve the takeover.'"
Do you think the takeover will happen?
No, it has dragged on too long now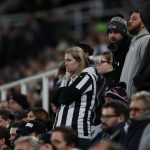 Yes, it will go through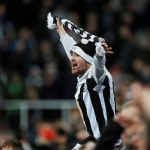 TIF Thoughts on the takeover…
Almost exactly 12 months ago, Mike Ashley accepted a bid from this consortium to finally take the Toon from him and here we are in April 2021, still no idea if this takeover is going to happen or not.
The problem clearly seems to be the separation between PIF and the Saudi state, and we can see why this is a problem because the Crown Prince of Saudi Arabia, Mohammed bin Salman, is also the chairman of PIF.
However, the consortium insist that the Premier League were provided with evidence to prove that the two are separate, which is why we have this legal case.
It is unclear what the arbitration result will be, but we hope that we find out soon.
In other news: Allan Saint-Maximin's latest tweet has got many Newcastle fans buzzing