A lot of Newcastle United fans have flocked to a post from NUFC 360, which has relayed news from the Daily Telegraph concerning the proposed takeover of the Toon.
Jason Burt, who broke the initial story about Newcastle's proposed takeover by PCP Capital Partners, PIF, and the Reuben brothers over a year ago, has released a new piece on the takeover.
This follows on from claims that Mohammed bin Salman directly contacted Boris Johnson about the takeover, which the consortium has denied.
However, in his piece, Burt revealed that if the Toon's ongoing arbitration case is successful, Richard Masters could be in trouble and could be forced to resign.
This has drawn the attention of these Newcastle fans.
"I'd love for Masters to go down more than I'd love the actual takeover. They've successfully tainted it. The smear against our potential owners has been relentless. The same hacks that do it will want free entry to matches when De Marco wins and Ashley is gone."
"Faith in Nick he's gonna decimate them"
"The day him and Hoffman are gone the better the league will be."
Do you want Masters to be sacked?
Yes, he is horrendous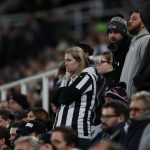 No, if he passes the takeover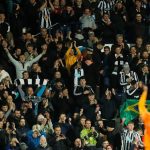 This post continued to draw in Toon fans who had their say.
"Masters is out of his depth in his newish job he's incompetent"
"Hope Masters gets sacked"
"Sounds promising it's going to happen soon."
It remains to be seen what happens with this arbitration case, but if Newcastle win, not only could they get their takeover, but they could force Masters out of his job, which has clearly pleased these Toon fans.
In other news: 'The PL are screwed here', 'Definitely stinks' – Many Newcastle fans fume as news emerges