A lot of Newcastle United fans have flocked to a post from Lee Ryder, which followed on from Fulham's 1-0 defeat to Wolverhampton Wanderers.
The Chronicle reporter claimed that Newcastle had been handed a "big favour" by Wolves and that "it shouldn't be like this", but the Toon have the advantage in the relegation battle.
Fulham's defeat leaves them three points behind the Toon but with only six games left to play, while Newcastle still have eight.
If they win on Sunday, they will go six points clear of Fulham and ease their own relegation fears.
However, these Toon fans are fuming with this post because some are worried that the Toon will fail to take advantage.
"If they go down it will be the most deserved relegation ever, and criminal in so many ways."
"Its like they have a get out of jail card but no doubt they will do the newcastle thing and blow it"
"If Charnley,Bruce, coaches & players aren't motivated by tonight's result… they don't deserve to be in the Premier League"
"Bruce always believed this"
Do you think Newcastle will take advantage of this result?
Yes, we have to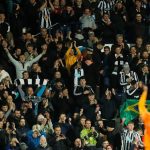 No, we will blow it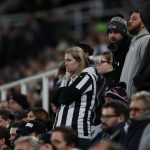 Other Newcastle fans don't think their club should even be in this position.
"Sigh. All it means is yet another season with 17th place the target again. What a great club to support"
"Great but let's be honest here – what a mortifying way to stay up. That Fulham team play better football than us and all."
"Only positive is the 3pt lead, can't see us doing anything in the remaining 8 even with games in hand"
It seems incredible that the Toon have won just two league games since the 12th of December but are not in the relegation zone and have the chance to move six points clear on Sunday.
We hope that they do, but this has been a poor season for Newcastle United even if they do stay up.
In other news: 'Makes injury more likely' – Liam Kennedy drops claim on Newcastle star