A lot of Newcastle United fans have flocked to a post from Mehrdad Ghodoussi, which followed on from news on Sunday about the European Super League.
Ghodoussi, who was going to become a board member of the Toon in the club's proposed takeover by PCP Capital Partners, PIF, and the Reuben brothers, claimed that the European Super League was "just about money."
This drew the attention of these Newcastle fans, who are furious.
"The so called big 6 think they can just do what they like, first they allegedly influenced the takeover to keep their power and now they are stabbing the EPL in the back too."
"If the Premier League has any principles it should expel all teams participating. What fit and proper owner would sign up to a competition with zero sporting qualification"
"Money is fine. It's when a group of clubs decide that they want to keep it all for themselves and stop other clubs from challenging that it becomes pure greed. What's the point if it's the same clubs competing all the the time? Other clubs should have the chance to grow."
Has this annoyed you?
Yes, it is disgusting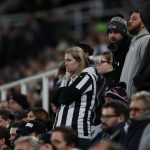 No, it isn't that bad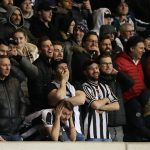 Since the plans were formally announced, sources close to the consortium have confirmed they are against a European Super League, which we think is probably a sensible stance to take given the reaction from these Newcastle fans.
This post continued to draw in angry Toon fans who continued to slate this new league.
"Sickening. Ironic mind you given the Premier League continued attempts to thwart our takeover"
"When 300k a week, becomes 600k… reeks of corruption mehrdad"
"Absolutely embarrassing"
The backlash to the European Super League has rightly been severe, with even Boris Johnson vowing to shut it down, so what happens next? No one knows, but it is clear that it has angered these Toon fans and Ghodoussi.
In other news: 'I'm certain will get done' – Journalist drops big contract claim at Newcastle