Journalist Laurie Whitwell thinks that Manchester United director Richard Arnold will be the man to replace Ed Woodward at the club.
Following the failure of the proposed European Super League project, Manchester United Chief Executive Woodward resigned over the club's role in the matter, with reports suggesting that "he could not support the owners' plans to join the Super League" and is set to step down from his role at the end of the year.
The search now begins at Manchester United to find the man to replace Woodward, who has had a pretty major impact on the club in recent years, particularly on the financial side of the game. And speaking on The Athletic's YouTube channel, Whitwell believes that the club will keep the role in-house and not make too drastic a change in terms of their philosophy:
"I think they would go for someone of a similar role. Richard Arnold is the one in my mind that has the same commercial credentials as Ed Woodward, probably more so; I think he's probably driven the commercial expansion of Manchester United more than Ed Woodward, with some of the deals that he's made.
"And he is quite a big personality, a person that demands quite a lot when you speak to people that have worked with him previously. He doesn't have a football background. He is a rugby fan, which is something that Ed Woodward, mainly grew up supporting.
"But I don't think that will be a factor for them, because Manchester United's commercial revenue is such a large stream of the business."
Do you think Woodward's exit will have any impact on the Glazers?
Yes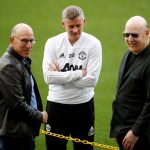 No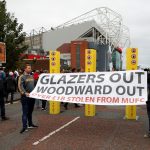 TIF Thoughts on Laurie Whitwell's comments regarding Richard Arnold replacing Ed Woodward at Manchester United…
If this is a decision that is going to be based purely on money like Whitwell suggests, then it probably isn't going to go down well with Manchester United fans, who have made their feelings clear in the past when it comes to Woodward who has seemingly prioritised making money over results on the pitch.
If Manchester United are serious about moving forward on the pitch, then they need to consider putting a football person in charge, and with Edwin van der Sar one of the names that could be considered after his work at Ajax, that would perhaps be a step in the right direction to getting the Red Devils back on track when it comes to matters on the pitch rather than purely focusing on the bank balance.
In other news: 'I speak to him' – Journalist reveals big 'behind the scenes' details on Gary Neville at Man Utd