Football finance expert Kieran Maguire has been speaking on the latest edition of the Price of Football podcast about Manchester United's involvement in the European Super League.
The Red Devils were one of six Premier League clubs to sign up to the ESL, but by Wednesday morning, they had withdrawn and then issued an apology to their fans after an intense backlash.
The money on offer for the clubs was obscene, and Maguire revealed that one of the main motivations for Ed Woodward and the Glazers were the potential broadcast deals on offer.
He said: "They [ESL clubs] would be able to go to European broadcasters, American broadcasters, Asian broadcasters, and to a certain extent, name their price. So they felt very confident.
"In terms of their own rights – and I think this was really important to the Glazers and Ed Woodward – Manchester United have a billion fans, according to their PR agency.
"So they've got, in theory, a billion fans. Now, Manchester United make £250m a year from TV rights from the Premier League and UEFA.
"Let's now do the maths. If you get 5% of your fans to pay £5 each, it's 50 million people at a fiver each from one game of football, you've got £250m, and the Glazers and Ed Woodward are convinced that they can do it. So for them, it's a no-brainer."
Do you think the Glazers will try this again?
Yes, they have made their intentions clear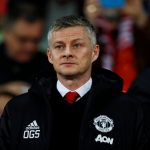 No, they have learned their lesson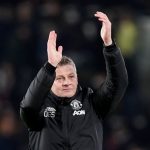 TIF Thoughts on the European Super League…
Looking at the cold hard facts and finances then you can see why the Glazers signed up to this; however, football isn't about cold hard facts and finances; it is about the joy and emotion of competing, winning and losing.
This ESL was going to remove all of that so that billionaires could get richer.
They might have apologised, but in our opinion, they have only done that because of the severe reaction from many in the world of football.
Florentino Perez has already claimed that this concept isn't dead, so attention must be turned to getting rid of these greedy, heartless individuals.
It will be interesting to see what happens next, but we would like to see the Glazers removed from Old Trafford.
In other news: "Solskjaer wants him" – Fabrizio Romano drops huge Man Utd transfer claim on £170m-rated ace