Manchester United journalist Andy Mitten has recently talked about Gary Neville and his opinion about the club's Glazer ownership.
This came after Mitten appeared on the latest episode of the OTB Football podcast and was asked about numerous issues involving Manchester United, the Super League's suspension and the Glazer ownership of the club.
Mitten talked about Neville and his approach towards tackling the Glazer ownership. The journalist revealed that the former right-back has been pushing behind the scenes to reform the game in England and he's got major concerns about the Glazers.
Will the Glazers leave anytime soon?
Yes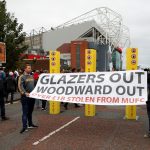 No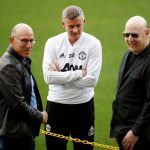 Neville had recently slammed the Glazers amidst the speculation around the Super League, describing them as 'scavengers'. He also made it clear that the Glazers don't care about Man United (as per The Independent).
Ed Woodward has now left the club, amidst speculation that the American owners can be moving on too.
Mitten revealed Neville's take about the ownership and said: "I think Gary's definitely emboldened, he has been pushing behind the scenes for football to have an independent regulator and putting his money where his mouth is as well.
"He doesn't always get a good press, Gary, even from Manchester United fans, but I know loads of things he's done behind the scenes where he's put his own money into things to help out fan causes.
"And on Sunday night, I found myself defending him in a WhatsApp group – where friends of mine were saying, 'I'm not buying into him, he's interested in Salford City, where was he in 2005?' And I said this to him yesterday. And it was quite funny watching him say on television last night, but I'm also glad that he did say that and he was contrite and felt he had been partly complicit because no players came out in 2005.
"I speak to him, he had major concerns about the ownership at Manchester United for a long time. For a time, I wondered whether him and some of the lads he played with were going to get more involved."
TIF Thoughts on Neville and the Glazers…
Protests have been held against the Glazers in recent years, which shows the anger than Man Utd fans have against the American owners.
Even more recently, Neville had delivered a scathing verdict of the ownership, saying that they never appear at press conferences and take money out of the club. He also said that the Glazers have no place in Manchester anymore.
So Man Utd fans seem to have a club legend to look upto, if they really want to dethrone the Glazers. If Neville is really putting his money where his mouth is – like Mitten says, he could be a genuine leader in this.
In other news: Big update emerges on Glazers situation at Manchester United