Manchester United journalist Andy Mitten has recently revealed details about the Glazer ownership and whether they could consider leaving the club amidst the failure of the European Super League.
On the latest episode of the OTB Football podcast, Mitten was asked about numerous issues involving Manchester United, the announcement of Ed Woodward's departure and the failure of the European Super League.
Mitten was asked about Man Utd's ownership and whether the reaction to the Super League and Woodward's departure could lead to their exit or not. The journalist made it clear that there is no sense that the American owners could be set to leave as they've endured similar things before.
Do you think Woodward's exit will have any impact on the Glazers?
Yes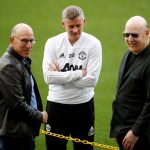 No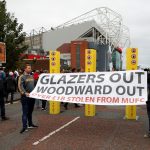 Joel Glazer was one of the co-chairmen of the ESL, but the concept received a lot of condemnation from many. United, among other clubs, have withdrawn from the Super League and club CEO Woodward has issued his resignation as well (as per Manchester Evening News).
The Super League was being financed by JP Morgan, who have had close ties with Woodward and the Glazers in the past.
When talking about the ownership in the context of the failure of the Super League, Mitten said: "I've not been told of any sense of that [Glazers leaving]. And if anything, they've got experience in frenzied reaction because they rode out the sustained storm in 2005 when they took over Manchester United and in 2010, when there were green and gold protests. They appeared to pay scant regard to that as well. But clearly, it is ruffling feathers."
TIF Thoughts on the Glazers' potentially leaving…
The Glazers have been described as 'greedy' already and considering that the Super League was a £4.6bn scheme, it is easy to see why they've been called that. Not just that, but the American owners have also taken a lot of money out of United, who are in debt of over £500 million as well.
The club have spent £941.4m on transfer fees after Sir Alex Ferguson departed, but they're yet to win the Champions League or the Premier League since then. There have previously been multiple angry outbursts against the Glazers and Woodward (as per Manchester Evening News).
So the American owners clearly have done more harm than good to United and perhaps, Woodward's departure might be the beginning of the end for them.
In other news: 'Brilliant' – Sky pundit urges Man United to secure in-house agreement with £6.3m-rated star