In an exclusive interview with This is Futbol, Rob Lee, who made 280 Premier League appearances, has revealed that he really wants to see Manchester United target Erling Haaland come to the Premier League, however he doesn't want the 20-year old to price himself out of a move.
Haaland has been in excellent form since bursting onto the scene with RB Salzburg where he scored 29 goals in 27 games and his move to Borussia Dortmund has only increased his value with several clubs chasing his signature.
Should Haaland join Man United?
Yes!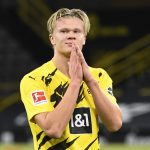 No!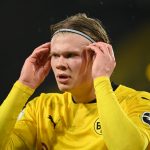 This season the 20-year old became the youngest and quickest player to score 20 Champions League goals, a record that was previously held by Harry Kane.
Speaking on why he would love to see Haaland in the Premier League and what his one concern for the Dortmund striker is, Lee told FFC:
"I've seen some of the finances for Haaland and, it's just mad, wanting £1 million pounds a week is just lunacy and if anyone can afford that then it's completely ridiculous.
"I'd love to see him in the Premier League but I just hope that he and his agent don't price him out of a move because I'd love to see him play for one of the top teams. The Premier League wants the best players and he's certainly one of the best."
Manchester United are just one of the clubs linked with a move for the Norwegian striker and they have also not ruled out a move for his Dortmund teammate, Jadon Sancho, this summer as well.
Since Haaland joined Dortmund in 2019 he has scored a very impressive 36 goals in 39 Bundesliga games, and even more impressive is his record of 51 goals in just 54 games altogether for Dortmund.