Football finance expert Kieran Maguire has been speaking on the latest edition of The Price of Football podcast about all the financial news from the world of football.
One topic which he spent a little bit of time on was Manchester City's latest financial results.
City posted huge financial losses for the past year, and Maguire spent some time discussing the fact that despite their riches and successes, they still posted such a heavy loss in light of the pandemic.
He said: "In terms of their day-to-day trading, they lost £160m. Now the owners can afford that; it's small beer to the owners.
"It's still pretty eye-watering stuff. They did manage to reduce those losses by around a quarter due to player sales.
"Last season, Manchester City were runners up in the Premier League; they had record revenues from commercial deals because they signed some more contracts. I think they were close [to] £250m coming in from the sponsors.
"But even so, they had these eye-watering losses. The wages went up, which is unusual because we've seen for other clubs in the Premier League, the wages have either flatlined or gone down, but City's went up significantly."
Do you think City will struggle after these results?
No, we will be fine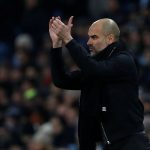 Yes, we might have to be careful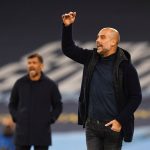 TIF Thoughts on City's finances…
Given that their owners are estimated to be worth £23.3bn, we can't imagine that these results will cause too many problems.
However, what they show is that even the wealthiest of clubs have been hit hard by the pandemic and whatever way you look at it, City have lost a huge amount of money.
The fact City's wage bill apparently went up can't have helped the situation, but it is clear that the pandemic has had a huge impact on the club.
This could explain why Pep Guardiola warned that his side couldn't go out and spend a huge amount of money on a replacement for Sergio Aguero in the summer.
We expect City to be fine, but these results are still shocking, and we will be interested to see how they recover in the next year.
In other news: 'I was being told on really good authority' – David Ornstein drops huge Man City transfer claim