Former Liverpool boss Brendan Rodgers has recently talked about one way the Reds could've won the Premier League in 2014.
Rodgers was a guest on the latest episode of the Robbie Fowler Podcast and he was asked about his numerous managerial experiences at Celtic, Liverpool and now at Leicester. He was asked about the time when the Reds missed out on the title in 2014 and the ex-manager revealed that if Liverpool had the backline that Leicester have now, they'd have won the title that season.
Rodgers' Reds had beaten fellow title challengers Man City in April to take a big step towards winning the league in 2014. But in a game against Chelsea, Steven Gerrard's infamous slip saw them lose 2-0 and it all went downhill from there. They ended up drawing 3-3 against Crystal Palace, despite being 3-0 up (as per The Daily Mail).
In 2014, if Liverpool had a defence like Leicester's current defence, would they have won the league?
Yes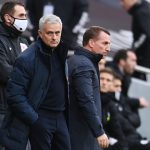 No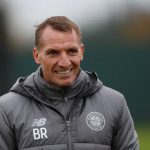 Rodgers was asked about the 2013/14 season with Liverpool and the feeling of losing to Chelsea. He made it clear that while there was disappointment, the current Foxes defence could've won them the title at that point.
The Leicester boss stated: "I am genuinely one you could come to me in a lot of things and people will say things to me about games and stuff. But my life has always been about the next experience. And that's I feel that I can park things – I'll learn from it. You know, I can be better.
"But that was something that was just an unfortunate thing to have happened. And of course, that was the game directly after that, I think Man City were playing Crystal Palace I think it was and that gave them a sort of boost. But for 70 minutes of that game, it's how we'd been for a lot of the season. With all due respect, if I had the back four I have here, then we'd have won the league. No question."
TIF Thoughts on Rodgers' 2013/14 season with Liverpool…
While Liverpool didn't win the Premier League that season, it was their highest league finish since the 2008/09 campaign under Rafael Benitez and before that, Liverpool hadn't finished second since the 2001/02 season (as per Transfermarkt).
While Rodgers did end up leaving, things could've improved from 2013/14 onwards if the Reds hadn't lost Luis Suarez to Barcelona and Raheem Sterling later to Manchester City. So while the season did end in a disappointing way, it was a very good campaign and it could've got better if the Reds had retained their key players, who have won plenty since leaving Anfield.
In other news: 'To be honest' – Pundit blasts 'backwards step' rumoured Liverpool target.