Football finance expert Kieran Maguire has been speaking on the latest edition of The Price of Football podcast about Liverpool's latest financial results.
The Reds released their latest accounts from the previous financial year up to 31st May, and they made a huge loss. However, Maguire thinks that in the grand scheme of things, Liverpool fans don't have too much to worry about.
He said: "I think they're actually, in the context of a Premier League which is in the middle of a pandemic, they're quite solid results.
"On a day-to-day basis, they lost £74m last year; they managed to reduce that by about a third by a couple of player sales.
"The fact that their losses were lower than those of Bournemouth and Southampton in terms of operations is, I think, testament to just how crazy things got last year.
"Normally you'd have a full season in [by the end of May], so all the TV money from the last seven games won't be included, some of the prize money won't be included – be wary of them, that's all I would say.
"The most important thing is that Liverpool Football Club is still in existence and as far as last year is concerned, just remember it as being the year in which Liverpool won the Premier League, don't worry about the numbers."
Are you concerned about Liverpool's finances?
No, we will be fine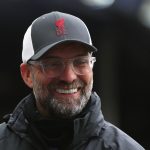 Yes, we are in trouble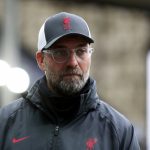 TIF Thoughts on Liverpool's finances…
Despite that figure of £74m looking like a shocking amount of money, it seems as if Maguire is not too concerned about these losses.
This can only be a good thing considering he is an expert in these matters, and when you consider the pandemic and the loss of fans, then it becomes clear why the likes of the Reds lost so much money and clearly, it is nothing to worry about.
However, on the pitch, the Reds probably do have more concerning things to think about as they look to finish in the top four to secure a Champions League place for next season.
Off the field, though, everything seems to be fine, which we think is good news.
In other news: 'His best days are behind him' – James Pearce drops damning verdict on £49.5m-rated LFC ace