A lot of Leeds United fans have flocked to a post from Phil Hay, which has relayed comments made by Jurgen Klopp about the European Super League.
Plans for the ESL were announced on Sunday, and as Liverpool players arrived at Elland Road for their clash on Monday, they were greeted with angry football fans who directed abuse at the Reds.
This angered Klopp, and his comments about Leeds fans chanting has annoyed these Whites supporters.
He said: "People should not forget that you're dealing with human beings."
"exactly this. he's turned what should've been a great opportunity to stand against ESL and instead tried to turn it into a sorry party for himself and his players, embarrassing"
"Then boy isn't Klopp a lucky man the fact Elland Road was empty today…"
"Klopp was embarrassingly poor in that interview. Got it totally wrong. Having a pop at Neville and Leeds fans for shouting at them. Give me a break."
Do you think Klopp could have done more?
Yes, he wasn't strong enough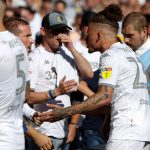 No, he did what he could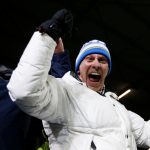 Klopp was apparently furious that the Reds had been signed up to the ESL, which has gone down like a lead balloon and rightly so.
However, these comments from the German annoyed these Leeds fans.
"He really missed the mark didn't he . Could've come and made a point to his bosses and instead he's attacking a club representing every fan in football . Really disappointing"
"Koop bottled it. End of"
"Yawn Yawn. When the owners won't show their face at Liverpool fans will find another way to voice frustration and that will be chanting removing banners in KOP etc Just wait till fan are in Anfield in a couple of weeks he won't like that."
The proposal for the European Super League was rejected by the Premier League, UEFA, and FIFA, and following the English clubs' withdrawal, it appears these Leeds fans have got their wish.
However, it is clear that Klopp's comments irritated many Leeds fans.
In other news: 'He gets it', 'Outspoken as ever' – Many Leeds fans thrilled by what Victor Orta did