A lot of Leeds United fans have flocked to the latest tweet from Whites owner Andrea Radrizzani as he tweeted his disgust at the proposed European Super League.
The post, translated from Italian, claims that this new closed-shop competition where the rich will get richer is "against the sporting spirit" of football, and it will "kill dreams" for players, fans, and clubs.
This has drawn the attention of these Leeds fans who are happy with this post from their owner.
"How lucky are we to have this man as our owner? 100% our previous owners would have sold us down the river."
"Radz you are my hero. You are so right. I applaud everything you are saying"
"Andrea you are a legend in you're own right and I'm proud the club is love is owned by a man of conscious. A lot of love and respect for you and your management team"
Do you agree with Radrizzani?
Yes, he is spot on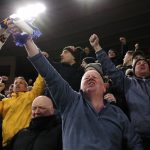 No, it won't be that bad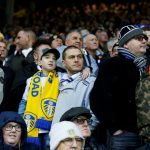 The Whites under Radrizzani are an ambitious club, and he was targeting Europe at some point in the future, but this league could take away those hopes.
However, UEFA are not backing down, and the Champions League, in its new format, will launch in 2024, so there are still some twists and turns in this one yet.
This post continued to draw in Whites fans who praised their owner.
"Andrea, what a brilliant attitude. Once again, you show how lucky we are to have you as the majority owner and custodian of our club. Thank you."
"Wish I could like this a million times!"
"Love this man and the rest of the management team MOT"
It is clear that Radrizzani is firmly against this awful idea, and we totally agree with everything he says about this so-called Super League.
In other news: 'Doomed', 'This doesn't bode well' – Many Leeds fans left fuming as news emerges