Phil Hay has been speaking on the latest edition of The Athletic's The Phil Hay Show about all things relating to Leeds United.
One of the topics that he spent a bit of time on was the myth that Marcelo Bielsa's teams burnout and also that Leeds burnout.
It has been suggested in the past that the reason Leeds failed to win promotion in the 2018/19 season was because the team burned out, but Hay believes that this season has been evidence against that statement.
He said: (10:18) "There is no sign of it at all, and I don't think any of us expected it because I still maintain that I don't think physically there was a burnout in season one and there absolutely was no sign of burnout in season two either.
(10:45) "Coming into this season, it is truncated, but you've got fewer games; they haven't stuck around in the cup competitions for any length of time. It's been easier to manage.
(11:05) "I think this burnout theory is being comprehensively blown out the water, which it needed to be, and I think it's high time that was parked."
Do you think Leeds have disproved the burnout theory?
Yes, no doubt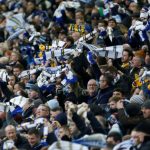 No, they need to finish the season strongly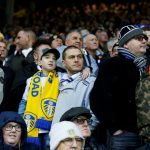 TIF Thoughts on Leeds burning out…
There has been no evidence that as the season has gone on, Leeds have got worse in fact, in their last two games, they have picked up four points from six against Manchester City and Liverpool, which would imply they were actually getting better.
With just six games to go until the end of the season, the Whites are tenth on 46 points 19 points clear of the relegation zone and only seven points from the top six.
So, could they even make a late push for Europe?
Well, if they did, that would certainly dismiss the burnout theory.
In other news: 'Fingers crossed' – Journalist drops big claim on Kalvin Phillips at Leeds