Phil Hay has been speaking on the latest edition of The Athletic's The Phil Hay Show about the European Super League and all things relating to Leeds United.
One of the topics that came up while discussing the Super League was Andrea Radrizzani's stance on it and the San Francisco 49ers' stance.
Radrizzani tweeted his displeasure at the proposed plans in Italian, which suggests that he was against them.
However, the 49ers are a franchise NFL team, so Hay thinks that it is possible that they would have sided with FSG or the Glazers, but he can't be sure.
He said: (40:57) "I mean, you'll have seen the tweets, and I'm happy to take them at face value and to accept that he was very, very opposed to this.
(41:20) "It is one of those situations where I always feel that you should, as a football fan, approach any owner with scepticism, no matter which level you're at, and the owners can prove themselves, and Radrizzani's done a lot of good things at Leeds, there's no denying that at all.
"I think for any of the 14 to say, 'we would absolutely not have supported this in any circumstances' is easy to say when it's not being dangled in front of you.
(42:06) "The 49ers obviously come from a franchise environment in the NFL. So, you can't just assume that they wouldn't be aligned with FSG or other American owners, even potentially the Glazers, in the way that they think.
"There's certainly nothing to say that they do, and there's been nothing to say this week that actually they would be supportive of the ESL, but in terms of what they are actually thinking about this, I can't answer that."
Do you think the 49ers were against the ESL?
Yes, they are a part of Leeds, so I hope so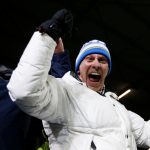 No, they probably wanted it to happen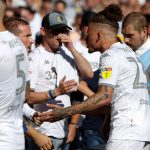 TIF Thoughts on Radrizzani and the 49ers…
It certainly seems possible, to us, that the 49ers would have been in agreement with their American counterparts, but that can't be proved, and Leeds were one of the 14 clubs to reject the league.
Considering the 49ers now own 37% of the club, that would imply that they were involved in voting against the ESL, which can only be considered a good thing.
However, it would have been interesting to see the reaction from both Radrizzani and the 49ers if the Whites had been one of the clubs involved.
In other news: 'Fingers crossed' – Journalist drops big claim on Kalvin Phillips at Leeds