Football finance expert Kieran Maguire has been speaking on the latest edition of The Price of Football podcast about financial news from the world of football.
One of the topics he spent some time on was loan deals with an obligation to buy, and while he was discussing this, he provided a short update on the Jean-Kevin Augustin scenario between Leeds United and RB Leipzig.
The Whites signed the Frenchman on loan with an obligation to buy if Leeds were promoted in January 2020.
The deal proved to be a disaster as Augustin only made three appearances totalling 48 minutes on the pitch, and he was sent back from his loan before the end of the season.
Obviously, Leeds were then promoted and Leipzig demanded their money, but the Whites refused because they had not been promoted by the agreed date, the 30th of June.
The case was then sent to FIFA to decide if Leeds should pay for Augustin, and Maguire revealed the situation is ongoing.
He said: (49:31) "So if we look at the position of Jean-Kevin Augustin, who went from Leipzig to Leeds United, that was linked to Leeds being promoted to the Premier League by the 30th of June 2020, and that's still ongoing.
"I think in terms of Brighton [loaning] Anthony Knockaert to Fulham last season that was an obligation if Fulham were promoted.
"So he [Knockaert] was promoted, then the manager decided he didn't want him. So they loaned him out to somebody else.
"So things can get quite messy in respect of those contracts."
Do you think Leeds will end up paying for Augustin?
Yes, we will have to pay for him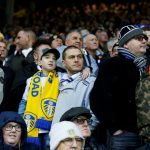 No, we will get away with it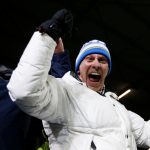 TIF Thoughts on Augustin…
The Frenchman currently plays for FC Nantes in Ligue 1, but Leeds are not willing to pay Augustin's fee, and if Maguire is right, that situation is no closer to being resolved.
The fee that Leeds would have to pay for Augustin is said to be £18m, so we understand why the Whites don't want to pay for him, considering their recent financial results.
However, it remains to be seen what happens with the Augustin case, and the end appears to be no closer.