A lot of Leeds United fans have flocked to a post from Adam Pope in which he has relayed the news that Anthony Taylor will be in charge for Liverpool's visit to Elland Road next Monday.
The BBC man confirms that this will be Taylor's fifth game in charge of the Whites this season, and this news has drawn the attention of these unhappy Leeds fans, who are also not pleased to see Mike Dean on VAR duty.
"The biggest problem is Mike Dean is on VAR so expect a couple of brutal decisions in favour of Liverpool"
"Isn't Mike Dean from The Wirral? How does he get to ref the Scousers. Another dodgy handball via VAR incoming then."
"Mike Dean on var, what could possibly go wrong"
Are you happy with these officials?
No, horrible appointments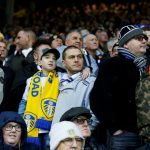 Yes, it doesn't matter who is in charge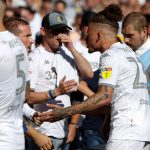 Taylor was the referee for Leeds' home win over Fulham, the away win over Newcastle United, the 0-0 draw at home with Arsenal and the 6-2 thrashing at Old Trafford and this post continued to draw in Leeds fans who had their say.
"We've had a horrible run of officials lately…."
"Mike Dean as VAR….. Oh Dear"
"What a terrible ref, and to make matters worse Mike Dean on VAR , what could go wrong?"
"Mike dean on VAR duty. We are doomed"
"This doesn't bode well already…..although being a manc he will probably send a couple off from both sides. Cheers for the update Jo"
So, Leeds have a decent record with Taylor as the referee, and they will be hoping that continues when Jurgen Klopp's side travel to Elland Road.
The reverse fixture was the season's opening game and was a thrilling game of football that ended 4-3 in Liverpool's favour, so hopefully, there will be similar excitement on Monday.
In other news: 'The reality is' – Phil Hay drops financial claim on Leeds United