In an exclusive interview with This is Futbol, Rob Lee, who made 18 appearances for West Ham, believes that the Hammers' record singing,Sebastien Haller is very similar to Newcastle United's record signing Joelinton.
Haller was signed for £45 million from Eintracht Frankfurt but he was never able to live up to expectations, with his preferred way of playing not suiting how the Hammers often operated.
Who was a worse signing?
Haller!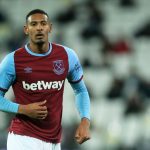 Joelinton!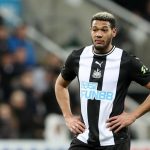 During his time at the London Stadium, Haller managed to score 14 goals in 53 appearances and the club eventually cut their losses by selling the 26-year old to Ajax for £20.25 million, where he has an impressive record of 10 goals in 17 games.
Speaking on how he compared Haller to Joelinton and how nobody knew where the striker fit into the system at West Ham, Lee told This is Futbol:
"I called him West Ham's Joelinton because for me he was very similar and they signed him for a similar price, about £45 million, and he just wasn't cut out for the Premier League.
"'I'm not sure he was a centre forward, he was just a forward, so where do you play him? I don't know what people see in these players when they scout them, but he wasn't good."
David Moyes was happy for the club to move Haller on and recoup as much money as possible without signing a replacement, thus was his trust in Michail Antonio.
Newcastle have a very similar problem with their £40 million signing, Joelinton, with many still not sure what his best position is, however he does have two goals in his last two home games.