In an exclusive interview with This Is Futbol, Rob Lee, who scored 34 Premier League goals for Newcastle United, believes fans owning football clubs in the top flight is not possible anymore.
It comes after Rio Ferdinand proposed that Newcastle fans put their own money together and buy the club off Mike Ashley if they want him gone so badly.
Will Newcastle have new owners next season?
Yes!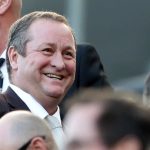 No!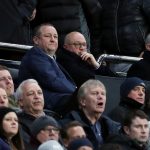 Newcastle United have been embroiled in a potential takeover for the last 12 months with Ashley finally accepting an offer from PCP Capital Partners which was back by PIF of Saudi Arabia, however, the Premier League blocked the change of ownership.
Speaking on how fan-owned Premier League clubs is no longer a possibility, Lee told This Is Futbol:
"Nope, no chance it could happen and that's why I think it was a bit of a ridiculous comment really and the days of telling fans to raise £300-350 million to buy their football club are long gone.
"There's absolutely no chance, even the smaller clubs now cost millions to buy."
Burnley are the latest club to be bought out with their new owners, ALK Partners, paying £200 million for a club who were not that long ago Championship regulars.
Mike Ashley launched a formal complaint to the Premier League over the way they handled the Magpies' potential takeover which would have seen Ashley pocket around £350 million last summer.