Everton journalist Dave Prentice thinks that Farhad Moshiri's attitude toward the European Super League was influenced somewhat by the other members of the club's board.
Amidst all the talk about the potential of the ESL becoming reality over the past few days, which were thankfully quickly put to bed, the Everton board put out a pretty powerful statement regarding the club's position on the matter, in which they were pretty adamant in their view that the league should not have gone ahead.
And speaking on the latest edition of the Royal Blue podcast, Prentice felt that club owner Moshiri's views on the matter would have been influenced by the people that he is surrounded by on the board and their values when it comes to the club:
"I genuinely do believe the board at Everton feel as strongly about it, they've always done things in the correct fashion. Farhad is surrounded by lifelong Evertonians on that board. So he knows exactly how they feel about the direction of their football club, and how that reputation would be damaged if they weren't involved in anything like this."
Would you say Farhad Moshiri has been a good owner of Everton?
No, he's run us poorly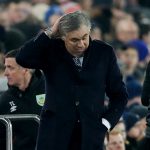 Yes, he's been unfortunate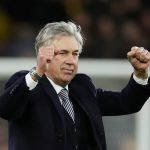 TIF Thoughts on Dave Prentice's view about Farhad Moshiri and his ESL statement…
Prentice's point about the people on the board is a very important one, in amongst all the talk about club owners, predominantly foreign-owned, being out of touch with the fans of the club, the fact that Moshiri has those people on the board to guide him certainly can help him out not just now but in the future.
And off the back of a statement such as this, if the role of those people can be extrapolated out into the future, then it should afford him a lot of positivity from the supporters as he carries on at the club.
In other news: 'As far as Ancelotti is concerned' – Journalist drops big Everton summer claim