Journalist Darren Lewis thinks that Everton are on course for a major overhaul this summer when it comes to their transfer business.
Everton have spent the past few years as a club that are often touted as one of the clubs that could break into the 'big boys' of the division and become a perennial side in Europe once again. And despite making some ambitious moves, such as the appointment of Carlo Ancelotti with his history of success, they are still just short of that mark right now, as they are on the outside looking in when it comes to European qualification.
And speaking on the TalkSport Gameday podcast (19:54), Lewis thinks that in order to make that next step, they are going to have to spend big, and he envisions a whole host of changes coming to Goodison Park in the summer:
"I think there'll be a lot of surgery in the summer. I think Ancelotti will target a new goalkeeper. I think he will look for reinforcements in defence. I think he will look for more firepower upfront. I think he needs more defensive security full stop. And I think this is going to be a very, very busy summer, as far as Ancelotti is concerned, in terms of him bringing in people that he can rely on, because he likes to be operating in Europe, and this Everton side do not have a chance of doing that."
Have you been satisfied with Everton's season so far?
Yes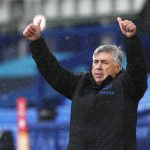 No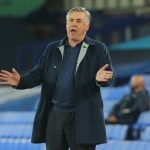 TIF Thoughts on Darren Lewis' comments about Carlo Ancelotti and Everton's spending
It certainly is going to take something to get Everton out of the rut that they have been in for the past few seasons, and Ancelotti is the biggest name manager that they have had in recent times, and the only one, apart from Koeman with a major track record of trophies and success.
So they need to trust him to overhaul the squad and bring in a whole team of players that he can trust rather than having to use the stragglers from previous regimes. Once he has a team that is 100% his, then you should be able to see what Everton can do as a team.
In other news: 'Wouldn't occupy the interest of any other top-six club' – Ex-Chairman slams Everton transfers