Football finance expert Kieran Maguire has been speaking on the latest edition of The Price of Football podcast about takeover talk at Arsenal regarding Spotify CEO Daniel Ek.
Ek announced last week that he wanted to buy the Gunners from Stan Kroenke, and confirmed that he was serious about this on Wednesday.
This followed on from Arsenal's disastrous attempt to join the European Super League and huge protests over Kroenke's ownership.
However, the American doesn't appear to be selling, and Maguire outlined the reasons why he thinks this takeover might not happen.
He said: "Arsenal Football Club is a private company, so Stan Kroenke owns practically all of the shares. There's a few splattered about amongst a few other investors, but he owns a huge number of shares.
"What we've got here is a very stubborn billionaire. So whilst Daniel Ek has put out a public offer, and that offer I believe, according to the newspapers, is around about £1.8bn.
"I suspect that Stan Kroenke wants a wee bit more because otherwise, why not hold on to the club?
"He is worth two or three times the amount of money that Daniel Ek has. So he's very much in a position to say no; he's had his nose put out of joint by [the] Super League.
"I don't think he wants the humiliation of being forced out of town by a new kid on the block. So it was a very public offer. I did see that Arsene Wenger said the best deals are done in private, and this one is being conducted on Twitter.
"So, I can understand the positions there. I think it would be very challenging to force this one forwards from where we are at present."
Do you think the takeover will happen?
No, it won't go anywhere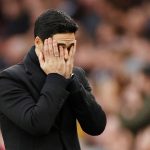 Yes, it will happen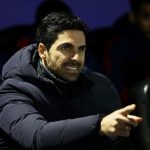 TIF Thoughts on Ek's bid…
Judging by what Maguire said, it doesn't look good for Ek or for Arsenal fans wanting Kroenke out of their club.
It seems that the American is in a stronger position financially and doesn't want to be forced out of the club despite it being clear that many fans do want him out.
That may be the motivation for Ek to publicly reveal his interest, as it could allow him to gain public support – while the reported ties with Gunners legends will surely benefit his bid to that end as well.
We hope that after the ESL debacle, Kroenke is somehow removed from Arsenal because he was part of a scheme that many believed would have destroyed football.
However, it doesn't look too good for Ek's bid, which is a shame – but it is clear that any attempt to overthrow Kroenke is at a very early stage.
In other news: 'I'm not sure whether he'd want it' – Charles Watts casts doubt over Arsenal star's future