Football Finance expert Kieran Maguire has been speaking on the latest edition of The Price of Football podcast about all of the financial news from the world of football and Arsenal's potential takeover.
Daniel Ek put out a tweet over the weekend claiming that he would be interested in buying the Gunners, and it emerged on Monday morning that his interest is serious.
This followed on from huge protests at the Emirates over Stan Kroenke's ownership of the club after the Gunners were one of six Premier League sides to sign up for the European Super League.
That proved to be a miserable failure as the Gunners withdrew, but that didn't stop angry fans from expressing their feelings on the situation.
However, Maguire isn't convinced that Kroenke will sell purely out of stubbornness.
He said: "We are now dealing with the rarefied atmosphere of billionaires chess-battling against each other.
"So we'll have to wait [and] see. This is nothing to do with money; at this particular stage, this is all to do with vanity and pride.
"It would be a humiliating climbdown to a certain extent if he [Kroenke] ended up having to sell Arsenal so he doesn't want to be seen to be having his hand forced."
Do you think Kroenke will sell?
Yes, he has to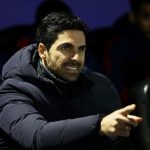 No, he will keep hold of us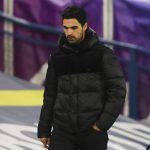 TIF Thoughts on Kroenke…
The fans have made their feelings known they want the American out of their club and Ek represents a viable alternative; however, if what Maguire says is true, then Kroenke might keep hold of the club purely to protect his own pride, which seems baffling.
However, after he signed Arsenal up for the ESL with the Gunners struggling in the league, the man is clearly deluded, so we wouldn't be surprised if he did keep the Gunners to protect his pride.
We hope that he does sell as he tried to destroy football in the way we know it, and for that, he should be forced out of English football for good.
In other news: 'Will be in the squad' – Charles Watts drops Arsenal striker claim ahead of Everton clash