Arsenal insider Charles Watts has given his views on the latest surrounding a potential takeover at the club following recent developments.
The Arsenal owner Stan Kroenke and his group Kroenke Sports & Entertainment have been subject to some fierce protests following their plans to join the proposed European Super League (ESL) last week, in addition to other reasons such as a lack of spending over the years on the squad. This has led to Spotify founder and Arsenal fan Daniel Ek to reportedly putting a plan together to buy the club along with former Gunners Thierry Henry, Dennis Bergkamp and Patrick Vieira.
However, speaking on the latest edition of his show, Watts claims that nothing has changed when it comes to Kroenke's views on selling the club and that he is unlikely to be phased by any of the noise that has emerged over the past few days:
"So the KSE position remains the same as far as I'm aware and what I've been told. They don't want to sell Arsenal, they never sell, they don't sell their assets and their franchises what they're known for in the States. And they're very, very good at riding out public criticism.
"So the criticism he's getting, the protests that he's seeing over here now – Daniel Ek throwing his name very publicly into the ring for a takeover – it's not the sort of thing that is really going to be affecting Stan Kroenke, it's kind of water off a duck's back. And so whether this leads to anything, look, we don't know, but in terms of the Arsenal fans, it's all about keeping the pressure on."
Will Stan Kroenke ever sell the club?
Yes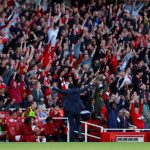 No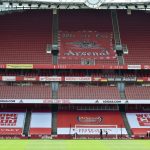 TIF Thoughts on Charles Watts' comments regarding Stan Kroenke and Arsenal…
Watts' words at the end are perhaps the most intriguing, because whilst he says that the noise is unlikely to affect him, as this past week has shown with their views on the ESL and subsequent withdrawal, if there is enough pressure put on the club there is inevitably going to be a breaking point that could tip him over the edge and maybe make him reconsider his position at the club.
It might not be a short-term thing and fans might have to ride it out for a little bit longer, but so long as they keep the pressure up then they might just be lucky and end up creating some real change at the club.
In other news: TalkSport pundit drops big claim on what Kroenke was 'behind' in ESL saga