Sheffield United could hang on to the majority of their squad over the summer simply because of how 'poor' the Blades have been this season. 
That's according to former United midfielder Keith Gillespie, who isn't predicting a fire sale at Bramall Lane due to the slim pickings within the squad.
After taking the top-flight by storm in 2019/20 following promotion under Chris Wilder, the now managerless Blades have been firmly rooted to the bottom of the Premier League since November.
With a new permanent boss yet to be decided and at least six stars set to be out of contract, this summer promises to be one of plentiful change in South Yorkshire.
But former Northern Ireland international Gillespie has told Football FanCast that he doesn't expect big clubs to come knocking for many Blades assets:
"In terms of the performances this season, because Sheffield United haven't won games and have been poor this season, clubs are going to go 'there's nobody really I want to pick from Sheffield United' that's going to improve their side. Last season [John Lundstram] was fantastic, popped up with a lot of goals, but this season has been more difficult.
"I know he's out of contract, but he's been a very good signing for him and somebody that definitely they would want to hold on to help them get back to the Premier League. But if somebody comes knocking from the Premier League, he isn't turning that down.
"You want to be playing as much Premier League football as possible, because it is a short career, so you can understand players making that decision."
Will Sander Berge stay at the club?
Yes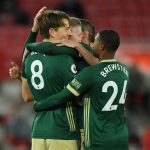 No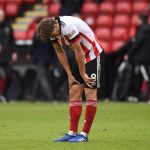 One man who has been attracting interest already is Norwegian midfielder, Sander Berge – who due to injury has missed the majority of the horror campaign and therefore may remain a viable option to top clubs.
Should Gillespie be proved correct and very few players leave, the squad would be well equipped to bounce straight back to the Premier League or at least push for promotion.