Former Sheffield United forward Brian Deane has cast his doubt over John Terry's credentials when it comes to taking the vacant manager's job.
Sheffield United are still in the process of looking for a new manager to take over from Chris Wilder following his departure from the club last month, with Paul Heckingbottom currently taking charge on an interim basis.
A recent report in The Mirror claimed that the former Chelsea man, now assistant to Dean Smith at Aston Villa, is a contender for the job, stating that the club are looking for a 'high-profile' boss, but speaking to Football FanCast, Deane felt that there were a lot of unknowns surrounding Terry after what has been a relatively short coaching career and that it might be a big risk in giving him so much control of the club:
"The club has to decide what direction they want to go in and part of that direction is, you know, do they want to go down a route where more of the club structure and infrastructure is club owned?
"Do they want to go down the route of kind of giving somebody an opportunity to come in and manage their club, you know, with relatively no understanding or no experience of the area, of what the fans expect, what kind of football? I don't know what kind of football John Terry likes."
Would you like to see John Terry in charge at Sheff Utd?
Yes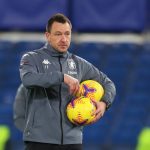 No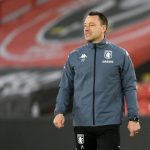 If Sheffield United are serious in having someone like Terry come in, then they have to give him as much control of the club as he feels is necessary.
After all, if he can have the type of impact that former teammate Frank Lampard had at Derby County, potentially using similar contacts and with more experience under his belt than Lampard did when he took over at Pride Park, it's not impossible to think that he could have Sheffield United competing at the top of the table next season.