Former Premier League striker Dean Windass claims James Milner would be open to a return to Leeds United as early as this summer.
Having helped Liverpool end a three-decade wait for league glory last season, Milner remains a valued member of the Anfield squad.
However, the 35-year-old has struggled to have the same impact this term as the Reds have failed to defend their hard-earned title.
Questioned previously as to whether he would be open to a return to Elland Road, where the versatile midfielder's top-flight career began in 2002 before moving to Newcastle in 2004, Milner told Sky Sports that a reunion with his hometown club may one day become a reality.
Windass, who played 104 times in the Premier League during his playing days, told Football FanCast that the vastly experienced ace could be interested in a move back at the end of the season should certain stipulations be met:
"Being a local lad, would he go back to Leeds? Yes. To end his career.
"But does he want to go back as a squad player, because that's what he'd be. Bielsa would he go, 'come in, but you're not going to play week in week out, but I need you in the changing room'.
"Does James want to continue playing for another two seasons? If so, it won't be at Leeds United. He'd get into any Premier League team outside the top four because of his experience.
"I've known him for a long time, he's teetotal the lad. You can tell by the way he's lived his life and looked after himself.
"He might want to go back home to Yorkshire and enjoy his life, but he might want to go and play for another two seasons."
Milner, a veteran of an outstanding 560 top-flight appearances, is currently vice-captain at Anfield and a major part of Jurgen Klopp's squad.
However, as Marcelo Bielsa looks to further advance his side ahead of next term after an impressive return to the big time, adding a player with the nous and quality of Milner, would only benefit the Whites.
Would James Milner be a worthwhile addition to the Leeds squad?
Yes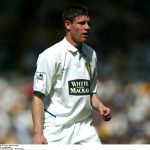 No