Phil Hay has been speaking on the latest edition of The Athletic's The Phil Hay Show about all things relating to Leeds United.
One of the topics that he spent some time on was bad refereeing decisions and what process the Whites go through when they feel as if a decision has gone against them.
This follows on from George Baldock's horrendous tackle on Tyler Roberts that went unpunished by the referee.
Leeds have also had a few goals ruled out by VAR, and they made a complaint to the PGMOL over Patrick Bamford's goal that was disallowed against Crystal Palace at Selhurst Park in November.
It seems as if the Whites have had conversations over the season, but Hay sees little point in them because nothing changes.
He said: "Leeds, over the months of the season, have asked from time to time about decisions like, for example, Bamford's disallowed goal at Crystal Palace and others that have been a little bit confusing.
"On several occasions, PGMOL have come back to them and said, 'Yeah, look, we did make a mistake there' or 'this is why it was done', or 'we understand why you were unhappy with this'.
"I don't know whether they've asked about Baldock on Saturday, and I don't know whether there would really be any point.
"I said to somebody on Twitter after the game; there is almost no purpose in discussing this anymore because so much of it is so baffling, and it just seems to be so repetitive that you almost have to let it lie."
Do you think Baldock should have been sent off?
Yes, shocking tackle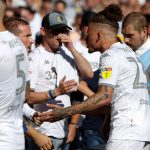 No, it was a fair challenge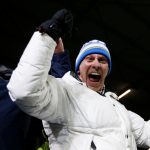 TIF Thoughts on refereeing decisions against Leeds…
The Whites have had quite a few VAR calls against them this season, and it is no wonder that the club did ask about certain things.
However, it seems pointless for the PGMOL to admit they made a mistake after the match, only for nothing to change.
The Baldock incident was just the latest in the long line of poor decisions from Premier League officials as the standard of refereeing continues to be exposed.
Baldock was out of control and put Roberts in danger, yet no action was taken, which seems very odd.
We can see why Hay thinks there is no point in Leeds speaking to the PGMOL about these decisions because it seems as if nothing changes.
In other news: 'It's going to cost another £35m' – Kieran Maguire drops 'interesting' Leeds financial claim