49ers Enterprises President and Leeds United vice-chairman Paraag Marathe has spoken about his ambition for the club moving forward.
Leeds United have gone through a real transformation in the past few seasons, from a team that was consistently finishing in mid-table in the Championship to being one of the better promoted teams in the Premier League and on course for a comfortable finish in the top flight for the first time since the 2001/02 season.
And speaking in an interview on The 2 Robbies Podcast, Marathe said that this season can be used as a starting point for the club moving forward and that he wants Leeds to be seen as a real destination for players rather than just a stop-gap in their careers:
"Going forward, it's around continuing that sort of confidence and mentality, and then starting to slowly matriculate up the table where you know what, we should be able to compete for Europa, we should be able to compete for the Champions League. There's no reason why we shouldn't, we're certainly a big enough club to be able to do it.
"And it's a club that we want to be a destination, not a train stop. We want it to be a place where when players come to Leeds, they view it as the final destination. They view it as the pinnacle of their respective careers, not just one stop to increase their value and then go on to another club. We want it to be everybody's destination."
Should Leeds spend heavily in the summer?
Yes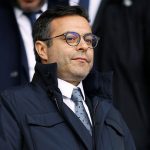 No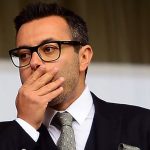 TIF Thoughts on Paraag Marathe's comments about Leeds United and their ambitions…
Perhaps the biggest word in Marathe's statement there is 'slowly', which is a good indicator that they aren't going to try and run before they can walk when it comes to taking the club forward. We've seen clubs before offer a lot, such as Venky's at Blackburn Rovers (Lancashire Telegraph, via Goal.com) who aimed for the Champions League and failed miserably.
But at least Leeds seem to be level-headed over this, especially when you consider the financial restraints they'll be under after posting some heavy losses in the previous season, which should hopefully be passed on to the fans who should be urged not to demand too much too soon.
In other news: 'Would be a lovely surprise' – Many Leeds fans urge Bielsa to unleash never-before-seen teen