Talking Shutt contributor Mike has been speaking on the latest edition of the show about all things Leeds United.
One of the main talking points he spent some time on was the new proposed format for the Champions League, making the competition a closed shop with the same teams competing every year.
This could impact Leeds in the long run as Andrea Radrizzani intends to bring European football back to Elland Road.
However, Leeds fans might have to wait an incredibly long time for Champions League football again if this new format is accepted; this has annoyed Mike.
He said: "The whole ethos of English football is who's qualifying for Europe.
"It's just a terrible idea, but it looks like they've snuck it in. So instead of going, 'we'll have a different league' that the FA, and FIFA didn't back; they went 'we'll just use our influence to change what's already there'.
"It's really ugly. Even if Leeds were more [established in Europe]. I wouldn't want it because you'd [want to earn it]."
Do you think this new idea will kill football?
Yes, it would be the end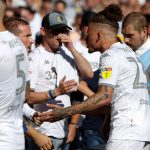 No, as it won't happen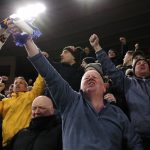 TIF Thoughts on the new Champions League plans…
The original idea of the European Super League was rejected, but it looks like those behind that have managed to find a way to grab even more power and, if it goes through, close off the Champions League from many clubs.
This will be a disaster for football if it happens because then it wouldn't matter where the chosen clubs finish in their respective leagues; they could still be guaranteed Champions League football.
We hope that this doesn't happen, and we would feel bad for the likes of Leeds, who have ambitious owners who want to take the club as far as they can, and they might be denied that by the more established clubs at this current time.
In other news: 'Ridiculous' – Phil Hay wowed by 'massive' Leeds talent